Our Capabilities
Our Valued Customers
Meriden Manufacturing is a leader in the Aerospace Manufacturing industry and maintains the highest regard for people, integrity and customer satisfaction. Our success can be attributed to the competence and commitment of our employees and their strong belief in the value the company stands for. We continue to focus on understanding the individual needs and objectives of our clients
.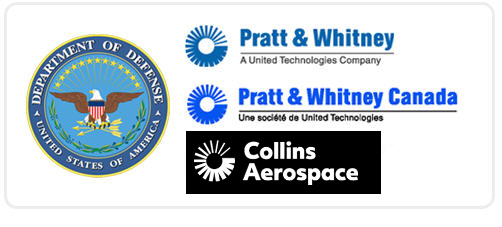 About Meriden Manufacturing
At Meriden Manufacturing we combine the craftsmanship of yesterday with the technology and techniques of tomorrow to
provide an award-winning level of service to a diverse
customer base in today's demanding Aerospace and
other precision component industries. Established in
1965, we continue to dedicate ourselves to high quality
and timely delivery, which does't mean higher costs for you. Production of precision components, right the first time, is second nature to Meriden Manufacturing. You don't have to compromise quality for price.